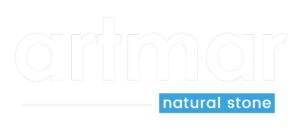 Cladding  
|  
ADD A RUSTIC LOOK TO YOUR PROPERTY WITH OUR STONE CLADDING OPTIONS
Stone cladding
has become popular in the design and decoration of both residential and commercial properties. It immediately adds a rustic touch and a look of natural sophistication to a building, or the interior of a room. Due to the high durability and abrasion resistance of natural stone tiles, these materials are perfect for exterior applications such as wall cladding.
At Artmar, we have a strong selection of natural stone products available for cladding purposes, both indoors and outdoors. Travertine and sandstone are popular options for this purpose. We ensure that our stone claddings are cut into slabs of equal thickness, for simple and easy installation.
Stone Cladding  
HOLDS MANY BENEFITS…
Wall cladding with natural stone is resistant to sun radiation and various climatic conditions. It is also an effective heat insulator and therefore prevents extreme heat loss or gain in any building. Regardless of the mechanical, chemical or physical impact it is exposed to – the life of natural stone decoration can usually be measured in decades.
Another benefit of natural stone wall cladding is that it requires minimal maintenance or upkeep, allowing you to enjoy the fantastic look of your walls for a long time, without much trouble. If your cladding is done professionally, it will also act as a protective layer between external elements and your internal wall – protecting it from water absorption and other weather-related damage.
Due to its excellent decorative qualities, natural stone cladding is perfect for implementing the most daring design ideas. The texture of distinguished travertine or granite cladding tiles is difficult to confuse with anything else, which is why this façade will make any house appear sophisticated and stylish.
Every type of natural stone is characterised by its intricate patterns and unique shades. With stone cladding, one can create a unique wall decoration by combining patterns and colours of different stone cladding tiles. Visit our tile warehouse to view our cladding selection and start putting a perfect statement wall together.
Want to renovate the interior or exterior of your property by transforming a wall into a natural stone masterpiece? Contact us to discuss your stone cladding possibilities.
See more  
OF OUR CLADDING: