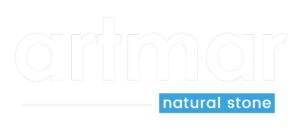 Marble Cladding  
|  
DUE TO ITS VERSATILITY, MARBLE CLADDING CAN BE APPLIED INDOORS AND OUTDOORS
Marble cladding
is the ideal way to add a touch of beauty to the interior or exterior of any property. With cladding, only thin layers of marble are applied to the existing structure, creating a complete look of natural stone. As marble is such a versatile and timeless material, it can be applied both inside and outside, and will look stylish for years to come. At Artmar, we supply superior quality cladding options, from various places around the world.
Granite is a tough and stylish natural stone, and being non-porous, it can be applied almost anywhere and is especially popular for bathrooms. Not only does it look amazing, but marble is also easy to maintain and keep clean (if taken care of properly), and since water cannot penetrate the stone when sealed correctly, bacterial growth is prohibited.
Whether you are thinking about applying natural stone cladding indoors or outdoors, to add a unique and distinguishable touch to your home or office, you can have complete confidence in the materials supplied by the team at Artmar. We make sure to only supply the best quality products, thereby guaranteeing that our clients receive unbeatable value for their money.
Why  
CONSIDER STONE CLADDING?
Besides adding an aesthetically pleasing touch to the exterior of a building, by hiding the core building materials, cladding is also an effective way in which you can protect your property from various elements. Since cladding is applied to an existing wall, it acts as a barrier between the core wall of your property and the outside elements. Therefore, when cladding is applied, your property is protected from water intrusion, hail damage, etc.
Cladding can also act as an insulator. When the extra layer of stone is applied to an existing wall, it thickens the wall and contributes to keeping temperatures on the inside stabilised.
The marble cladding options we supply at Artmar are available in various finishes. If you are interested in applying cladding in your home, office, or anywhere else, you are more than welcome to contact us to discuss your options. Alternatively, you can visit our warehouse in Sydney, to browse through our products and get a complete look and feel to see if this is the right choice for you!
Black Riven
Product Name: Black Riven
Category/Material: Marble
Size (mm): 150 x free length x 25
Surface-finish: Splitface
See more  
OF OUR CLADDING: