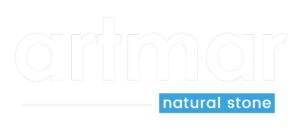 Recreate your patio  
|  
WITH STUNNING MARBLE PAVERS
Do you want to transform your patio, or any outdoor space, to add a touch of luxury? Marble pavers are the ideal solution. Available in assorted sizes, colours, and textures, these pavers allow property owners to create one-of-a-kind outdoor spaces, including garden pathways, patios, pool sides, and water features. At Artmar, we supply a wide selection of the best quality
marble pavers.
Marble has been used as part of construction projects since the ancient times. Some of the world's most historic buildings were constructed from marble and these buildings still stand today. One such building is the Taj Mahal in India. This, of course, is an indication of its superior quality and endurance.
Marble is one of the most versatile of all the natural stone types. Besides its construction purposes, it is also utilised for pharmaceutical, agricultural, and even cosmetic purposes. This material is extremely durable and resistant to harsh weather conditions, including rain, extreme cold and heat, making it perfect for outdoor applications.
Natural stone pavers' colours are brighter than those of synthetic materials, and are sure to last longer without fading. Applying marble pavers to your outdoor living space will not only add aesthetic appeal to your property, but it may also increase the overall value of your residential or commercial property.
Being a natural stone, no two pavers will look exactly alike, but this is part of the marble pavers' charm. Each paver will have its own veins and patterns, creating an overall distinguished look once installed.
Contact us to speak to one of our consultants about your options when it comes to natural stone pavers.
Seagrass – Flamed & Tumbled
Product Name: Seagrass Flamed & Tumbled
Category/Material: Marble
Size (mm): 610 x 406 x 30; 610 x 406 x 30  Bullnose; 610 x 406 x 50/30  Drop Edge
Surface-finish: Flamed & Tumbled
Atlantic Grey – Antislip
Product Name: Atlantic Grey Antislip
Category/Material: Marble
Size (mm): French Pattern Set x 30; 610 x 406 x 30 Coping Pieces; 610 x 406 x 30 Bullnose;
Surface-finish: Antislip
Glacier – Antislip
Product Name: Glacier Antislip
Category/Material: Marble
Size (mm): 610 x 406 x 30
Surface-finish: Antislip
Marmara Grey Antislip
Product Name: Marmara Grey Antislip
Category/Material: Marble
Size (mm): 610 x 406 x 30;
Surface-finish: Antislip