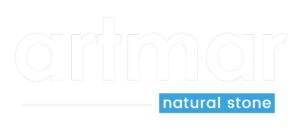 Mosaics  
|  
NATURAL MOSAIC TILES OF A LARGE VARIETY…
Natural stone mosaics are one of the most popular facing materials of all time. In the ancient times, they were used for the decoration of temples and shrines. Today, natural stone
mosaic tiles
, such as travertine and marble mosaics, adorn bathrooms and Hammams as well as various surfaces in kitchen and bars, where it is most often used for countertop decorations.
This beautiful, natural stone material offers endless variations of decorative solutions. Mosaic tiles are practical, as they do not require exceptional care or maintenance, and are also eco-friendly. What makes this stone product even more diverse, is that it is suitable for use both indoors and outdoors due to its resistance to moisture and extreme temperatures.
The range of mosaic tiles offered by Artmar includes marble and travertine mosaics that can be used for the decoration of different surfaces in your kitchen, bathroom, and even bedrooms.
Mosaic tiles  
ARE VERSATILE AND CAN BRIGHTEN YOUR HOME IN NUMEROUS WAYS
Natural stone
mosaic tiles
can be applied in any design you desire – it can be used as part of your floor tile design, on your walls, on counter tops, around fireplaces, around your pool, in your pool, and so much more. The possibilities are nearly endless!
Here are some ideas:
Make the splashbacks in your bathroom and/or kitchen stand out by using mosaic tiles to complement, or contrast with the rest of the room's colour scheme.
Create a feature wall in your bathroom, kitchen, living room, or even your bedroom, by decorating one specific wall with unique mosaics.
If you do not want to apply mosaics to an entire wall, why not add small, decorative features on your walls, floors, or countertops, to brighten up your home?
Indicate different rooms, like the kitchen or living room, in open plan designs with contrasting mosaic tiles.
At Artmar, our selection of marble and travertine mosaics are also available in different cuts. So, whether you are looking for rectangular, hexagonal, square shaped or French patterns for implementing into your home's décor, with our range of natural stone mosaic tiles you have everything you need to create a unique and stylish finish in your home.
See more  
OF OUR MOSAICS: