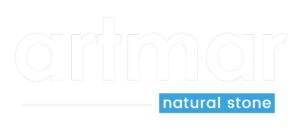 Mosaic pool tiles  
|  
TO CREATE A MESMERISING POOL AREA
With the wide range of
mosaic pool tiles
available on the market today, in assorted styles, shapes, and colours, pool owners can transform their pool and outdoor area into something truly remarkable. Artmar's tile warehouse in Sydney offers a selection of beautiful glass mosaics to provide a stunning finish to the interior of your pool.
We also supply a range of natural stone pavers which can be combined with your decoration project, by applying it next to the poolside. Whether you want to create a mosaic picture in your pool, a wall feature, or just line your pool with colourful mosaics, the options are numerous!
When choosing tiles for your pool, both for the coping and the waterline, there are a few factors that you need to consider. Of course, you need to take the type of material into account to ensure that it will be able to handle water and pool chemicals without degrading. At Artmar, our knowledgeable team will happily assist with this process and will be able to tell you about our various tiles characteristics to make sure you find the right match for your requirements.
Find  
MARBLE MOSAIC TILES RIGHT HERE AT ARTMAR
To make sure that your mosaic pool tiles offer a long-term investment, be sure to take the following factors into account:
Adhesion – to make sure that your mosaics last once applied, it is important to choose both the right tile and adhesive products. Our team can assist you with this.
Texture – make sure that the tiles' texture is smooth, so that you can enjoy using your pool without stepping on sharp edges.
Appearance – when submerged in water, your mosaic tiles may look different. It is advisable to take this into account when choosing your tiles. If possible, hold the tile under water to see how it affects the colour and appearance.
Cost – of course, when decorating your pool, costs need to be taken into consideration. Mosaics are often sold in square metres, but pool builders often talk in lineal metres, so make sure you know exactly how many tiles you need when starting your project.
For any advice or information about choosing the right pool mosaic tiles, feel free to contact us, or drop in at our warehouse.
See more  
OF OUR MOSAICS: