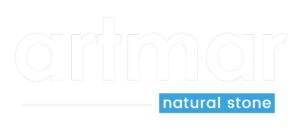 Finish your pool in style  
|  
WITH A NATURAL STONE SKIMMER BOX LID!
When finally getting around to having your dream pool designed and installed at your home, the last thing you want is a plastic
skimmer box lid
or a makeshift piece of stone that does not fit into the overall look and feel of your natural stone pool, or does not comply with stringent pool regulations. At Artmar, we have the ideal solution – we offer a range of natural stone pool skimmer lids and recess frames that can be incorporated into the design of your pool. With its natural stone look and feel, these skimmer lids will fit in flawlessly with any pool design and lift the finish of your pool area.
We supply pool skimmer lids in accordance with a client's specifications, to make sure that it fits in perfectly. Whether you are installing marble, travertine, sandstone, or limestone next to your pool, we can provide you with a beautifully designed skimmer box lid and recess frame that can be applied next to your pool.
Our skimmer lids are made in accordance with the highest safety and quality standards, and will help to ensure that your lid complies with Australian Pool Standards. Each skimmer box lid is manufactured with a small opening at the top that is opened with the included key key – thus ensuring the proper protection for inquisitive young children and any others making use of the swimming pool.
We can think  
OF SEVERAL REASONS TO CHOOSE OUR POOL SKIMMER LIDS…
Our stone skimmer lids are manufactured to match your poolside, allowing you to create a uniform look that will enhance the overall appeal of your stylish, natural stone poolside.
If you are not yet convinced that one of our Artmar pool skimmer lids will be the perfect finishing touch to your pool design, here are some reasons to consider it:
A natural stone lid installed blends seamlessly with your pool surrounds, making it much more attractive than a traditional plastic skimmer lid.
These lids are applied with the paving around your pool, thus eliminating the risk of tripping or injury.
The product helps you comply with Australian Pool Standards around weight and safety.
The lid can only be removed by a specific key issued with the product, making it completely childproof.
Each lid is issued with a stainless-steel frame in which the natural stone lid fits, thereby preventing chipping, breaking, or cracking.
Our team is experienced and will be able to assist with any queries you may have. Feel free to contact us either via phone or email.
See more  
OF OUR ACCESSORIES: