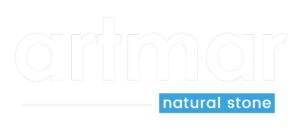 Natural stone pool pavers  
|  
YOUR OWN LUXURIOUS SWIMMING POOL
Are you considering revamping your outdoor entertainment and poolside area? Natural stone has become a popular option for pool coping and paving. Using stone around your pool will immediately transform it into a luxurious area, where you are able to spend some quality time with friends and family.
For those concentrating on transforming their outdoor- or pool area into a natural stone sanctuary, Artmar offers a wide range of pool pavers, copings and mosaics, as well as pool skimmers lids manufactured from various stone materials. Manufactured from assorted natural stone materials, including marble, sandstone, limestone, travertine, and more, this is a long-term investment that is bound to last for years to come.
With our natural stone pool pavers, pool copings, and pool skimmer lids, you can create a uniform look around your pool – one that reflects beauty and sophistication. Adding a unique touch with our available pool mosaics will ensure an unforgettable finish.
Our products are manufactured from only the best quality natural stone, sourced in Turkey. Therefore, making use of our products and services when completing your outdoor area renovations, will allow you complete peace of mind – leaving you to enjoy a dream design in your own garden.
What sets our products apart from similar options in the industry is the fact that we are involved throughout the manufacturing process: from the mining, sourcing, producing and exporting of every product.
With our natural stone products clients can enjoy the unique texture and unparalleled rustic look of natural stone. With the variety of options available, you will undoubtedly find everything you need to create your dream outdoor entertainment area right here in our warehouse.
Want to know more? You are welcome to contact us either via phone or email to discuss your exact requirements, or we invite you to visit our warehouse in Sydney to see our extensive range of natural stone pool options.
See more  
OF OUR NATURAL STONE POOL PRODUCTS: