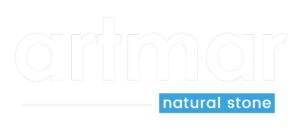 Products  
|  
BEAUTIFUL AND ELEGANT NATURAL STONE PRODUCTS OF A WIDE VARIETY
Whether you are looking for quality natural stone tiles, mosaics, or pavers, for the interior or exterior of your property, Artmar is the number one supplier to contact! We strive to be the preferred supplier of natural stone products to personal clients and professional associates who share our passion for natural beauty.
Our extensive natural stone selection includes:
Travertine
Marble
Sandstone
Other options include:

We are happy to offer guidance as to which products are best suited for certain conditions. We supply a wide range of products, including travertine tiles, travertine pavers, marble tiles, marble pavers, porcelain tiles, porcelain pavers, ceramic tiles, limestone tiles, limestone pavers, sandstone tiles, sandstone pavers, mosaics, stone basins, and more. Our tiles are perfect for kitchens, bathrooms, floors, walls, hallways, alfresco areas, courtyards, driveways and pool sides, and can be utilised indoors and outdoors.
We cordially invite you to visit our team at our Sydney tile warehouse, or call us on 1300 ARTMAR (278 627) to speak to one of our experienced specialists. In conjunction with our partners we deliver Australia-wide to all states including NSW, QLD, VIC, WA, NT and TAS.
We pack each order professionally and with great care, and offer free pick up, or can arrange delivery at competitive pricing.
Our showroom is open 7 days a week: Monday – Friday 8am to 4pm, Saturday 9am to 4pm, Sunday 10am to 3pm.
For more information, feel free to get in touch with us via phone: 1300 278 627 or via email at info@artmar.com.au. We look forward to working with you to achieve a truly beautiful and unique project!