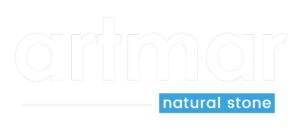 Natural Stone Pavers  
|  
A DURABLE OPTION FOR YOUR OUTDOOR ENTERTAINMENT AREA
Natural stone is ideally suited for outdoor applications, as it combines the aesthetics of a beautiful and timeless design with the practicality for outside use and durability. When choosing outdoor tiles, pool tiles, or pool pavers, it is essential to choose a stone type that will not only merge with the landscape, but also fit in flawlessly in your home.
Our natural stone pavers are all ideally suited to add a warm, natural touch to your garden, pool and entertainment area. The products that we have in stock are characterised by their durability and earthy appearance, making these tiles practical yet beautiful at the same time. Clients can choose between vein cut and cross cut tiles for accentuated lines or voids, allowing them to enjoy the view of unique stone patterns and lines in their outdoor area.
Of course, since pavers next to a pool will be in touch with water continuously, it is important to take the necessary precautions to ensure that these products will last, and still look beautiful. Luckily, the Artmar team will be able to provide you with the best tile sealants on the market, to keep liquids from penetrating the natural stone tiles.
A wide range of  
OPTIONS TO SUIT ANY PERSONAL PREFERENCE
The variety of
natural stone pavers
from Turkey offered by Artmar will have you struggling to make the right choice! We have a large variety of outdoor tiles and pavers available, including travertine, marble, sandstone, granite, and limestone.
Apart from the cut, clients also have the option to choose between filled or unfilled outdoor tiles, pool tiles and pool pavers. Unfilled tiles are sure to be appreciated by those seeking to admire the natural stone structure with its holes and fissures, while filled tiles will be perfect for creating a uniform look in your exterior design.
All our products are manufactured to precision, using only the finest natural stone. Therefore, clients can be assured that when installing any of our natural stone pavers at your home, it is a long-term investment.
Bring your style to your outdoor living area with the wide range of outdoor tiles and beautiful stone pavers offered by Artmar.