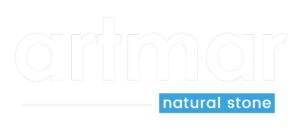 Stone Tiles  
|  
CHOOSE THE RIGHT STONE TILE FOR YOUR HOME, RIGHT HERE AT ARTMAR
Natural stone is a preferred building material due to its unique character, extreme stability, and overall grandeur. Each stone material offers a wide variety of colours, textures and patterns, which add aesthetic qualities to any construction project. At Artmar, we recognise the value of natural stone, which is why we supply a wide range of natural stone products to clients across the country. Of course, we make sure to use only the best quality, 100% natural stone to manufacture our products, ensuring that clients receive value for money when installing any of our products.
Whether a stone tile, a stone bathtub, a natural stone fountain, or a feature wall cladded with beautiful stone, with our range of options you can add a sophisticated touch to any room in the home or office!
To meet our clients' diverse range of wants and needs, we stock an extensive variety of
stone tile options
at Artmar, most of which are manufactured from natural stone sourced in Turkey. Clients can choose to have floor tiles or wall tiles installed inside their homes, or to have pavers applied to the exterior of their homes. Furthermore, we also supply mosaics, wall cladding, stone basins, bathtubs, and even fountains.
Many clients wonder if it truly makes a difference when you install natural stone products, rather than replicated materials. With years of experience in the industry, the Artmar team can confidently say – yes, it does! Natural stone's value goes beyond money. It offers longevity, less maintenance, permanence, and complete stability. Bearing all this in mind, natural stone's value far exceeds the initial investment. We supply products manufactured from the following natural stone materials:

Travertine
Marble
Limestone
Sandstone
Other options:

Porcelain
Ceramic
Glass Pool Mosaics