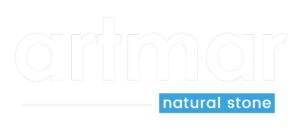 Travertine Mosaics  
|  
ADD A DISTINGUISHED TOUCH TO YOUR INTERIOR WITH TRAVERTINE MOSAIC
Travertine is a popular choice when it comes to natural stone. This is not only because of its beauty and wide range of neutral colours, but also because it is one of the more affordable options when it comes to choosing the ideal stone option. At Artmar, we supply a wide range of travertine mosaic options which can be used to transform any room, be it your kitchen, bathroom, or even bedroom, by adding a distinguishing touch with contrasting colour schemes and bold designs.
Travertine is suitable for in- and outdoor applications, and can be applied on walls and flooring. Some clients even opt to incorporate these lovely mosaics onto their countertops for a personalised touch in their kitchens and/or bathrooms. Another option is to create garden features by adding mosaic tiles to a fountain, a patio, and more.
If you are tired of the colour scheme in your bathroom or kitchen, one could always apply travertine mosaics to one wall to create a striking feature that will liven up the entire room. With its soft colours, travertine is also known for creating a welcoming atmosphere wherever it is applied.
The travertine mosaic tiles that we have available are manufactured in accordance with our company's high quality standards. We also supply superior sealers and adhesives, to make sure that our products last once installed.
Finishes include:
At Artmar, our mosaics are available in a range of finishes, colours and cuts, to fit any design requirement. So, whether you are looking for rectangular, hexagonal, square, or French-pattern mosaics, you will find it all at our tile warehouse.
For more information on our selection of travertine mosaics, you are more than welcome to contact our team either via phone or email.
Classic – Tumbled Square
Product Name: Classic Tumbled Square
Category/Material: Travertine
Size (mm): 48 x 48 (single sheet size: 0.093m2)
Surface-finish: Tumbled
Classic – Tumbled Mini French Pattern Set
Product Name: Classic – Tumbled Mini French Pattern Set
Category/Material: Travertine
Size (mm): Mini French Pattern Set
(single sheet size: 0.093m2)
Surface-finish: Tumbled
Silver – Tumbled Square
Product Name: Silver Tumbled Square
Category/Material: Travertine
Size (mm): 48 x 48 (single sheet size: 0.093m2)
Surface-finish: Tumbled
Silver – Tumbled Mini French Pattern Set
Product Name: Silver Tumbled Mini French Pattern Set
Category/Material: Travertine
Size (mm): Mini French Pattern Set
(single sheet size: 0.093m2)
Surface-finish: Tumbled
Classic & Noce – Tumbled Square
Product Name: Classic & Noce Tumbled Square
Category/Material: Travertine
Size (mm): 48 x 48 (single sheet size: 0.093m2)
Surface-finish: Tumbled
Classic & Noce – Tumbled Mini French Pattern Set
Product Name: Classic & Noce – Tumbled Mini French Pattern Set
Category/Material: Travertine
Size (mm): Mini French Pattern Set
(single sheet size: 0.093m2)
Surface-finish: Tumbled
Classic Tumbled – Brick Shape
Product Name: Classic Tumbled Brick Shape
Category/Material: Travertine
Size (mm): 150 x 75 x 10
Surface-finish: Tumbled
Silver Tumbled – Brick Shape
Product Name: Silver Tumbled Brick Shape
Category/Material: Travertine
Size (mm): 150 x 75 x 10
Surface-finish: Tumbled
See more  
OF OUR MOSAICS: