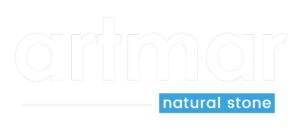 Welcome to Artmar 
|  
FORERUNNERS IN NATURAL STONE TILE AND PAVING OPTIONS
When it comes to any kind of
natural stone tile
requirements, be it for wall tiles, floor tiles, or pavers, Artmar Tile and Stone should be your go-to supplier! We supply beautiful and affordable natural stone products of a large variety, across Sydney, and via our partners across the rest of Australia. Our brand is represented internationally, in Turkey and South Africa, and we are one of the largest stone suppliers and wholesalers in all of Australia. Our impressive tile warehouse is situated in Smithfield, Sydney.
Our natural stone selection includes:
What differentiates our products, is that we are involved throughout the entire manufacturing process – this includes the mining, sourcing, producing, and exporting of each product. Our success is greatly shared with Stone Bazaar Mining and Export Ltd in Turkey, which is where the majority of our products are sourced, from a range of contracted quarries. "Stone Bazaar," our sister company, is responsible for the procurement of our stone materials and the manufacturing of our product range.
Established in 2004, Artmar Tile and Stone has fast become a leading stone specialist and source of high quality travertine pavers, indoor and outdoor tiles.
As natural stone tile manufacturers, wholesalers and retailers, our multinational structure, strong global purchasing power and our large stock holding of stone tiles and pavers within the country is what makes us one of the largest natural stone and tile wholesalers and suppliers in Australia.
We aim to be recognised as the preferred supplier of beautiful and affordable natural stone products from around the globe and for our customers and professional associates to share our passion for its natural beauty.
Visit us today to see our extensive range of some of the most beautiful tiles, pavers, mosaics, and more, in Sydney. Alternatively, contact us to discuss your needs.